Carbon Reduction Commitment (CRC)
The CRC is a mandatory scheme aimed at improving energy efficiency and cutting emissions in large public and private sector organisations. These organisations are responsible for around 10% of the UK's emissions.
The scheme features an annual performance league table that ranks participants on energy efficiency performance. Together with the reputational considerations, the scheme encourages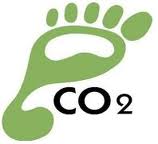 organisations to develop energy management strategies that promote a better understanding of energy usage.
The scheme is designed to tackle CO2 emissions not already covered by Climate Change Agreements (CCAs) and the EU Emissions Trading Scheme.
The CRC Energy Efficiency legislation applies to all companies with at least one half-hour electricity meter (HHM). Organisations who consumed more than 6,000 megawatt-hours of half hourly metered electricity in 2008 will be required to participate fully in the scheme. Participation will involve the declaration of energy consumptions and the purchasing of 'Allowances' to emit CO2.
Organisations who used less than 6,000 megawatt-hours of half hourly metered electricity in 2008 are excluded from the CRC Energy Efficiency scheme.
Energen will guide you through the process of:
Assessing whether your company should register or submit information for the CRC
Developing a compliance strategy and an energy reduction plan
Implementing early action measures to secure a good league table position
By developing an effective strategy and reduction plan, you can protect your business from the financial and reputational risks of poor CRC league table performance, and turn it into an opportunity to gain competitive advantage.
For more information about CRC, click here for DECC's User Guide
---
Contact Us
Energen Limited, Brunel Science Park, Uxbridge, Middlesex, UB8 3PQ
....E-mail: info@energen.co.uk ................Click here for contact form.