Interim Energy Management
Are your energy saving initiatives gathering dust? Lack of progress is typical in most organisations and is often due to insufficient resource and expertise. Energen Interim Energy Managers will focus on delivering cost-effective energy, carbon and cost savings within agreed timescales.
Are you experiencing difficulty in finding a competent energy manager? This is also typical as good energy managers are hard to find. Our energy managers are highly skilled professionals with appropriate qualifications and experience. They will be Chartered Engineers or of Chartered Engineer standard.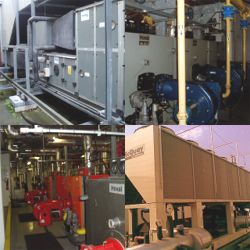 The energy management service may include one or all of the following:
The setting up an energy strategy
The assessment of the existing energy and carbon footprints
The undertaking of energy surveys and audits
The production of Energy Performance Certificates (EPC's) and Display Energy Certificates (DEC's)
Air conditioning Inspections
The identification of energy and cost saving opportunities
The calculation of implementation costs and payback periods
Full project management to implement energy saving initiatives
The subsequent measurement of savings
Site energy training
On-going site energy management and reporting
The length and duration of assignments will vary depending on specific requirements. For example, this may translate into a full-time commitment for a short period and then reduce to one or two days per month. Agreements are simple and flexible.
---
Contact Us
Energen Limited, Brunel Science Park, Uxbridge, Middlesex, UB8 3PQ
.....E-mail: info@energen.co.uk ................Click here for contact form.