Utility Supply Contract Management
Contract management naturally follows on from the procurement process. This may include managing the change of suppliers, bill validations, dealing with supplier queries, achieving credits and issuing the appropriate termination notices to suppliers, in accordance with supplier terms and conditions.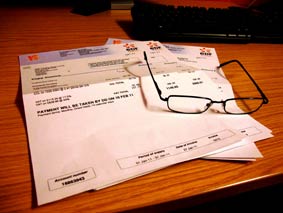 It is still surprising that organisations assume that utility invoices are correct, as consumption and tariff anomalies often occur and these can go unnoticed for years. Our bill-checking process will pick up errors as they occur or once a trend has been identified. We will pursue suppliers (relentlessly, when it is sometimes required!) to ensure that billing errors are corrected and appropriate credits or refunds are issued.
Unfortunately, competitive energy pricing has resulted in variable customer service amongst utility suppliers. However, we can fill the gap by providing this much needed service to our energy consumers and by having a single point of contact for utility supplies.
---
Contact Us
Energen Limited, Brunel Science Park, Uxbridge, Middlesex, UB8 3PQ
.......E-mail: info@energen.co.uk ................Click here for contact form.