Energy Monitoring and Targeting
Energy monitoring and targeting is a management technique that uses energy information as a basis to eliminate waste, reduce energy use, and improve existing operating procedures. It builds on the principle "you can't manage what you don't measure" and combines the principles of energy use and statistics.
While, monitoring aims to establish the existing pattern of energy consumption, targeting is the identification of the energy consumption level which is desirable as a management goal.
Included in the process are all plant and building utilities such as fuel, steam, refrigeration, compressed air, water, effluent, and electricity which are managed as controllable resources. It involves a systematic, disciplined division of the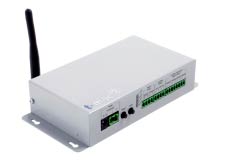 facility into Energy Cost Centers. The utilities used in each centre are closely monitored, and the energy used is compared with production volume or any other suitable measure of operation. Once this information is available on a regular basis, targets can be set, variances can be spotted and interpreted, and remedial actions can be taken and implemented.
The essential elements of M&T system are:
Recording - Measuring and recording energy consumption.
Analysing - Correlating energy consumption to a measured output.
Comparing - Comparing energy consumption to an appropriate standard or benchmark.
Targets - Setting targets to reduce or control energy consumption.
Monitoring - Comparing energy consumption to the set target on a regular basis.
Reporting - Reporting the results including variances from the targets which have been set.
Controlling - Implementing measures to correct any variances, which may have occurred.
Energen's monitoring and targeting programs have been very effective and show typical reductions in annual energy costs of between 5 and 20%.
---
Contact Us
Energen Limited, Brunel Science Park, Uxbridge, Middlesex, UB8 3PQ
.....E-mail: info@energen.co.uk ................Click here for contact form.