Energy Purchasing
Energy procurement is a specialist area and Energen offers a free initial appraisal to all new business customers. Energen has undertaken competitive electricity and gas purchasing for industrial and commercial consumers for a number of years since de-regulation of the markets. By going to the whole of the market, we help our clients to purchase their gas and electricity at more competitive prices and to manage their energy contracts effectively.
The UK's increasing dependence on energy imports means that energy is now subject to a range of price influences, particularly the oil-linked gas price that is common in Europe. Oil prices are themselves linked to economic growth, geo-political events and market sentiment. This has led to volatile energy pricing in recent years, making life unpredictable for the energy buyer.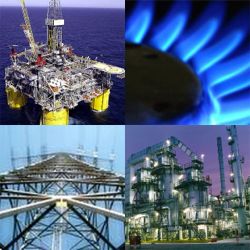 As part of Energen's purchasing strategy, we prepare and validate tender information from existing bills, including half-hour data consumptions. Supplies are often grouped together with other sites to gain the benefit of group and volume discounts. Energen undertakes tender analyses and negotiations on tariff and conditions of supply before recommendations are made.
Prices are generally only available on the day that offers are made, so regular client liaison is necessary to make quick decisions. Depending on the timing of the tender and contract renewal dates, significant savings can be made.
As part of the service, we prepare clear and transparent reports showing historical energy consumptions against a range of offered tariffs and compute monthly costs for each of the component tariff items, giving a clear indication of total monthly and annual costs for budgeting purposes.
---
Contact Us
Energen Limited, Brunel Science Park, Uxbridge, Middlesex, UB8 3PQ
....E-mail: info@energen.co.uk ................Click here for contact form.